IDF girds for several days of fighting after some 150 rockets fired at Israel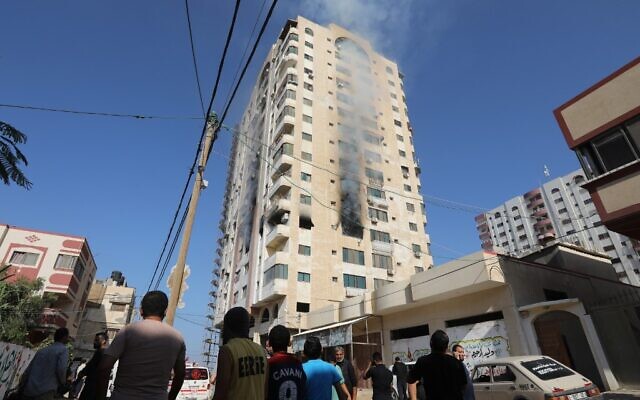 The Israel Defense Forces on Tuesday afternoon launched a campaign of retaliatory airstrikes against the Palestinian Islamic Jihad terror group in the Gaza Strip following approximately six hours of rocket attacks on central and southern Israel from the enclave.
In the predawn hours of Tuesday morning, Israeli Air Force jets fired precision ammunition at a building in the Shejaiya area of Gaza City where PIJ senior commander Baha Abu al-Ata was located, assassinating him and killing his wife, in a joint operation by the IDF and Shin Bet security service.
According to the IDF, Abu al-Ata was the true "senior commander" of the Islamic Jihad in the Gaza Strip, having ordered the group to carry out most of the significant rocket and border attacks from the Palestinian enclave in recent months and planning to carry out more.
Get The Times of Israel's Daily Edition by email and never miss our top storiesFREE SIGN UP
Shortly after his assassination, the PIJ began launching dozens of both short- and long-range rockets, firing the majority of them at the Israeli communities around Gaza and a smaller number at major cities in central Israel throughout the morning.