Iran Declares Victory In Nuke Talks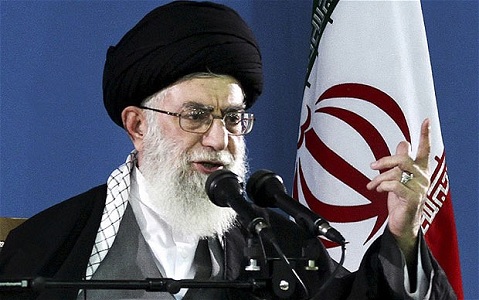 Iran's foreign minister and chief negotiator in nuclear talks with the West declared victory for his country, stating that no matter how the negotiations end, Tehran has come out "the winner," according to remarks made on Tuesday and presented in the country's state-run press.
Javad Zarif, the Islamic Republic's foreign minister, stated in remarks before the country's powerful Assembly of Experts, which recently installed a hardline new cleric as its leader, that the nuclear negotiations have established Tehran as a global power broker.
"We are the winner whether the [nuclear] negotiations yield results or not," Zarif was quoted as saying before the assembly by the Tasnim News Agency. "The capital we have obtained over the years is dignity and self-esteem, a capital that could not be retaken."
Zarif's comments were accompanied by a host of bold military displays by Tehran in recent weeks, including the announcement of one new weapon that Iranian military leaders have described as a "very special" missile.