Iran leader hosts Putin, says U.S. policies a threat to both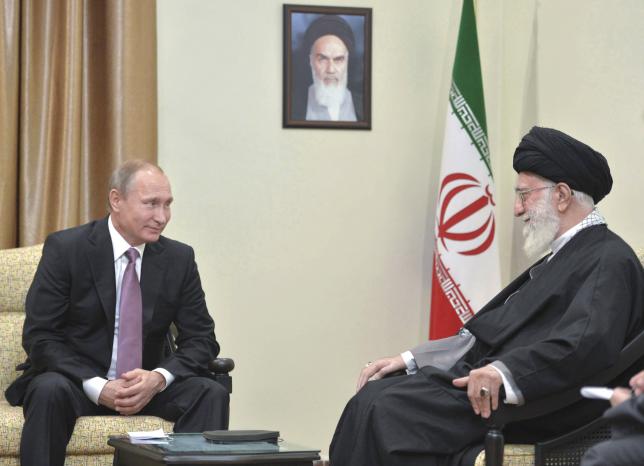 Iran's supreme leader, at a meeting with Russian President Vladimir Putin in Tehran, said on Monday U.S. policies in the Middle East were a threat to both countries and called for closer bilateral ties.
The civil war in Syria has evolved into a wider proxy struggle between global powers, with Russia and Iran supporting Syrian President Bashar al-Assad while Western powers, Turkey and Gulf Arab states want him out.
"The Americans have a long-term plot and are trying to dominate Syria and then the whole region … This is a threat to all countries, especially Russia and Iran," Ayatollah Ali Khamenei said, according to his website, at the meeting on the sidelines of the Gas Exporting Countries Forum (GECF) Summit in Tehran.