Iran parades newest weapons at time of Gulf tension with U.S.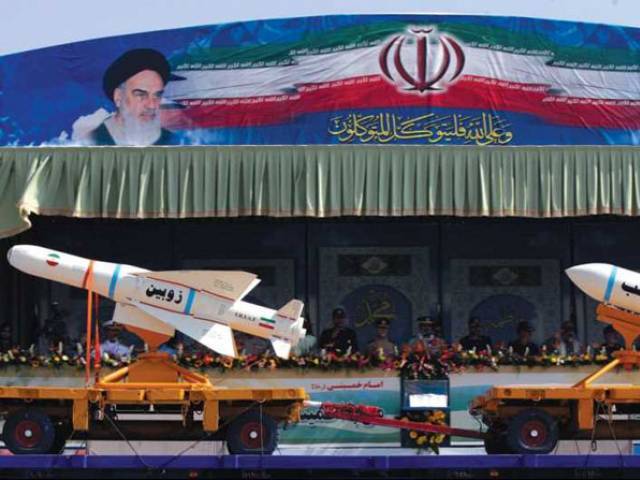 Iran marked the anniversary of its 1980 invasion by Iraq by parading its latest ships and missiles and telling the United States on Wednesday not to meddle in the Gulf.
At a parade in Tehran, shown on state TV, the military displayed a wide array of long-range missiles, tanks, and the Russian-supplied S-300 surface-to-air missile defense system.
At the port of Bandar Abbas on the Gulf, the navy showed off 500 vessels, as well as submarines and helicopters, at a time of high tension with the United States in the strategic waterway.
U.S. officials say there have been more than 30 close encounters between U.S. and Iranian vessels in the Gulf so far this year, over twice as many as in the same period of 2015.
On Sept. 4, a U.S. Navy coastal patrol ship changed course after an Iranian Revolutionary Guard fast-attack craft came within 100 yards (91 meters) of it in the central Gulf, at least the fourth such incident in less than a month, U.S. Defense Department officials said.