Iran plane downing: Second day of protests turns up heat on leaders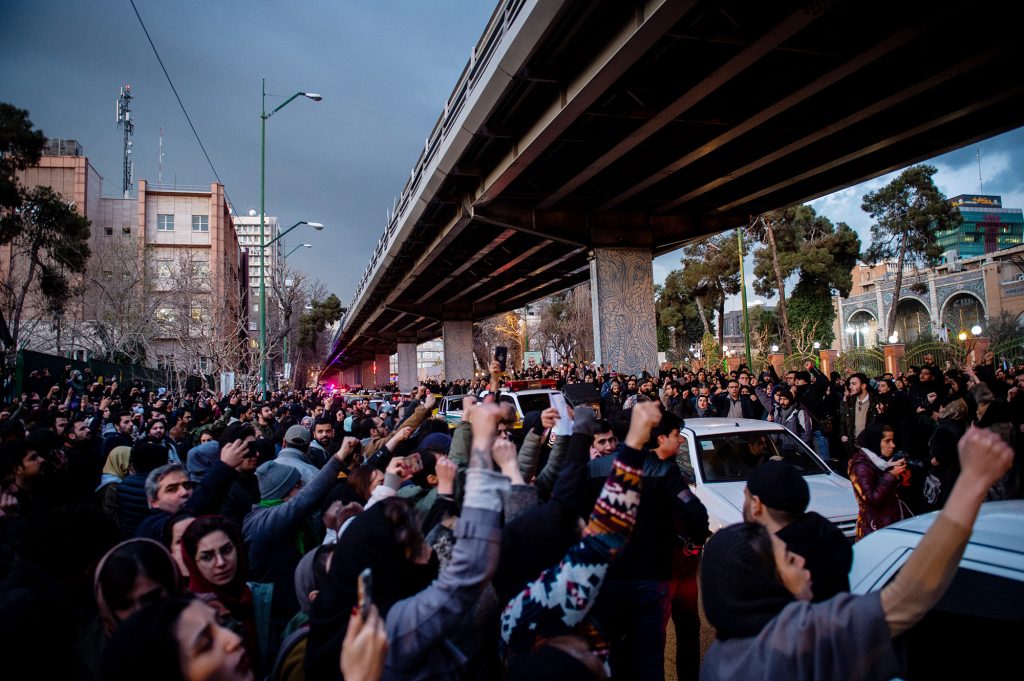 Iran's leaders have faced a second day of protests following their admission the military shot down a Ukrainian passenger plane, killing all 176 people on board, many of them Iranians.
Protesters in Tehran and in several other cities chanted slogans against the leadership.
Clashes with security forces and the firing of tear gas are reported.
Iran admitted "unintentionally" hitting the plane after initially denying it, amid rising tensions with the US.