Iran Threatens to Enrich Uranium to 20% Purity as Tensions Rise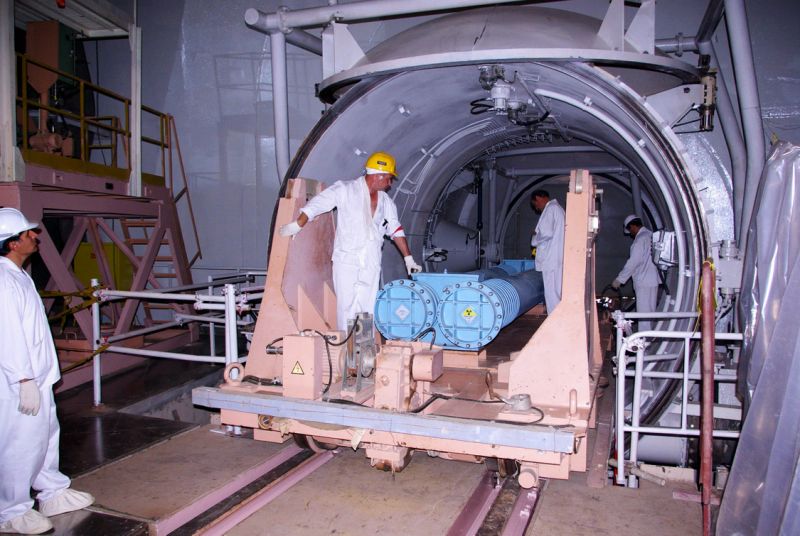 Iran said it had already begun enriching uranium beyond the cap set in the landmark 2015 nuclear deal and threatened to boost enrichment to 20% purity, escalating tensions with European partners who are struggling to salvage the accord in the face of tightening U.S. sanctions.
Iran announced on Sunday that it would abandon the 3.67% limit for uranium enrichment as it scales back its commitments in response to U.S. penalties reimposed after U.S. President Donald Trump withdrew from the agreement last year. It said more steps would be taken to reduce compliance every 60 days unless European parties find ways to ensure it can continue to trade its oil.
"Earlier today, the level of enrichment reached 4.5%," Behrouz Kamalvandi, the spokesman for the Atomic Energy Organization of Iran, told the state-run Iranian Students News Agency. In a separate report, Kamalvandi said Tehran may consider boosting enrichment to as much as 20% purity or using more advanced centrifuges at a later stage. It's "among the options considered," he said, according to the official Islamic Republic News Agency. Centrifuges are fast-spinning machines used to enrich uranium.
Why It Matters That Iran Is Busting Its Nuclear Caps: QuickTake
Uranium must be enriched to 90% to build weapons, though lesser levels would be considered significant steps toward that capability. The International Atomic Energy Agency said Monday that its inspectors have verified that Iran has breached the 3.67% limit.