Iranian drone buzzes F/A-18 Super Hornet during carrier landing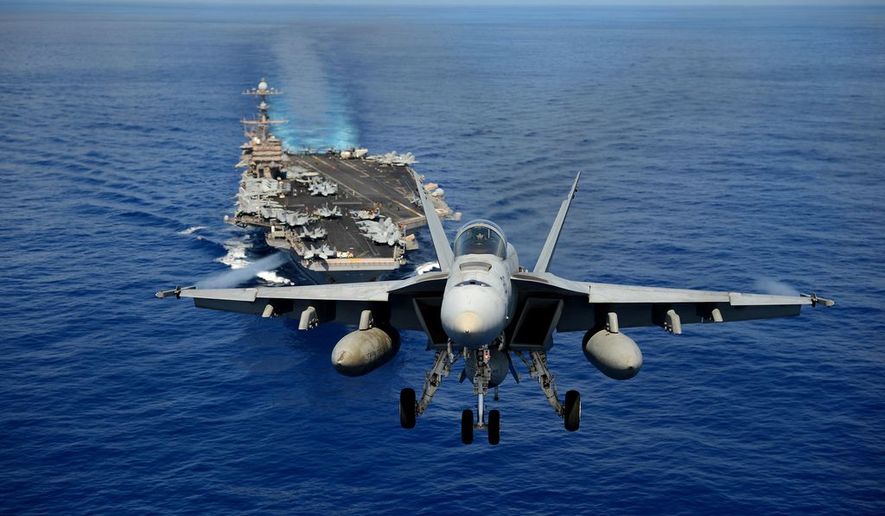 An Iranian QOM-1 drone buzzed a U.S. F/A-18 Super Hornet trying to land aboard the carrier Nimitz Tuesday.
Officials with U.S. Navy Central Command confirmed a dangerous encounter in the Central Arabian Gulf, which forced an American fighter pilot with Strike Fighter Squadron 147 to dodge an unarmed drone while landing.
Lt. Chloe Morgan, a NAVCENT spokeswoman, issued a statement on the incident.
"The F/A-18E maneuvered to avoid collision with the QOM-1, resulting in a lateral separation of approximately 200 feet and a vertical separation of approximately 100 feet," the officer said, Military.com reported. "The dangerous maneuver by the QOM-1 in the known vicinity of fixed-wing flight operations and at coincident altitude with operating aircraft created a collision hazard and is not in keeping with international maritime customs and laws."