Iranian Leader Brags Uranium Enriched To 20 Percent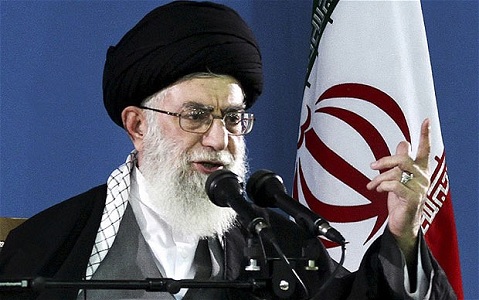 In a speech delivered last month to commanders and other personnel in the Iranian Air Force, whom he described as "officials who have very sensitive occupations," Grand Ayatollah Ali Khamenei—Iran's Supreme Leader and commander in chief—boasted that Iran had enriched uranium to the 20-percent level.
At the same time, the Supreme Leader noted that his government had agreed to shut down its production of 20-percent enriched uranium "for a while" in its effort to reach a deal with United States and other foreign powers that would include lifting the sanctions now imposed on his country.
"It was a very great achievement to produce 20-percent uranium," the ayatollah told a Feb. 8 Iranian Air Force gathering, according to a transcript posted on his website.
"Those who are experts on this matter know that producing 20 percent from 5 percent is much more significant than producing uranium which is higher than 20 percent," he said. "However, our youth and our committed scientists did so."