Iranian leader tweets graphic of Obama with gun to head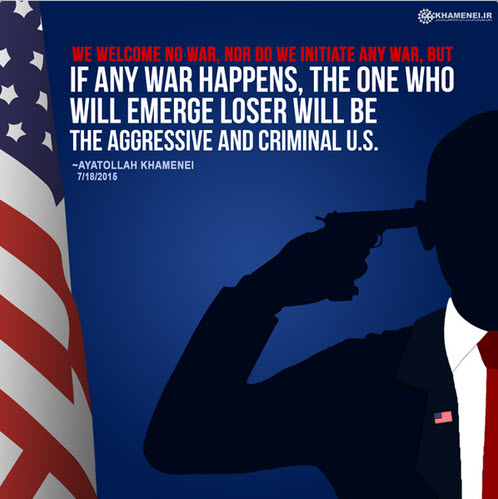 Iran's supreme leader tweeted a graphic Saturday that appears to depict President Obama holding a gun to his head as Britain relaxed its travel advice to the nation, citing decreased hostility under the Iranian government.
"US president has said he could knock out Iran's military. We welcome no war, nor do we initiate any war, but.." reads the caption above the tweet sent by Ayatollah Ali Khamenei on @khamenei_ir, his English language account.