Iranian Official: We "Reject the Existence of Any Israeli on This Earth"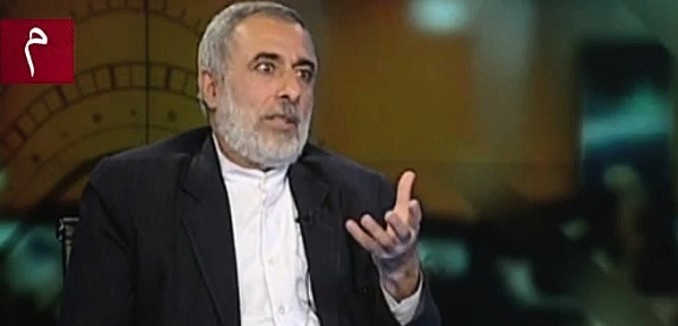 Hussein Sheikholeslam, a senior adviser to Iran's Speaker of Parliament, told the Hamas-affiliated newspaper al-Resalah that Tehran "reject[s] the existence of any Israeli on this earth," a position he says Iran relayed to the P5+1 powers during the nuclear negotiations, The Times of Israel reported Wednesday. According to Sheikholeslam, Iran "will do everything to renew" its support for Hamas, which Tehran lessened in retaliation to the Sunni group's opposition to the regime of Bashar al-Assad after the outbreak of the Syrian civil war.
Sheikholeslam's comments are the latest in a series of threats issued against Israel by Iran since the Islamic Republic signed a nuclear agreement with the P5+1 powers last month.
A video posted on a website linked to Iran's Islamic Revolutionary Guard Corps (IRGC), titled "Preparation of the complete destruction of Israel by the Iranian Revolutionary Guards Islamic Revolution in Iran," called for Israel's "erasure from the annals of history," according to another report in The Times of Israel on Wednesday. The clip depicts an invasion of Jerusalem by an Islamic army that includes Hamas and Hezbollah among its ranks.