Iran's Supreme Leader Sounds Off On Baltimore Riots: Labels USA As Oppresive Regime CBS-DC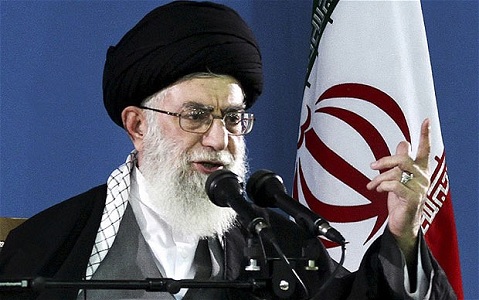 The Supreme Leader of Iran, Ayatollah Ali Hosseini Khamenei, is blasting the United States for what he's calling the country's "ridiculous" racial inequality and police brutality, labeling the U.S. government a "major enemy to human rights."
Addressing the 20th annual General Congress of Law Enforcement Forces (LEF) Commanders and Staff on Sunday, Iran's Supreme Leader criticized American police, saying their "authority is wrong and oppressive."
Khamenei took to Twitter to rail against U.S. law enforcement who he says utilize "power and tyranny" to "kill innocents" amid ongoing riots over the death of Freddie Gray in Baltimore.
The Ayatollah also adopted several high-profile U.S. cases of police shootings into his posts, including the use of slain African-Americans Michael Brown and Freddie Gray.
"On false pretexts US police shoots ppl on streets. This is a type of power which doesn't ensure security but leads to insecurity. #MikeBrown," tweeted Khamenei.