Iraqi nun blocked on U.S. trip to describe persecution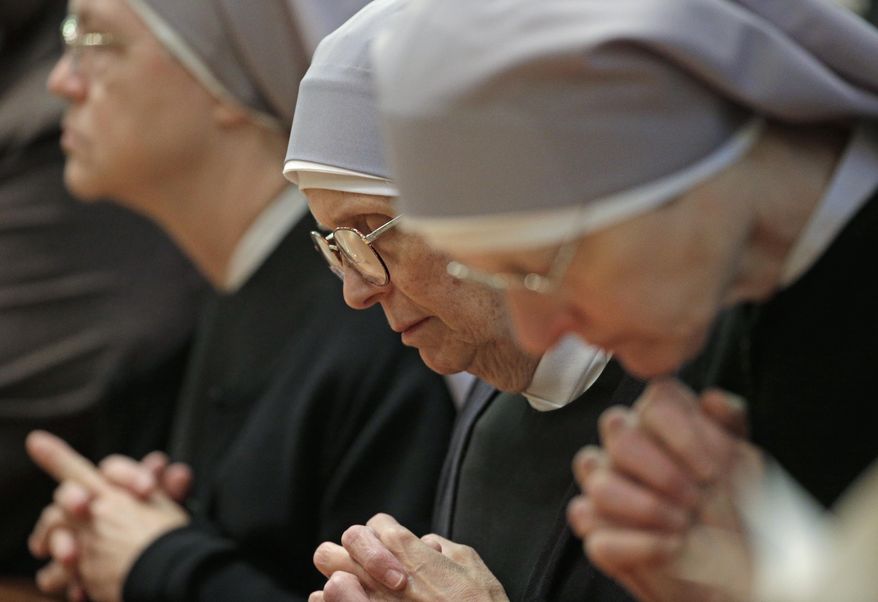 An Iraqi Dominican nun known for her advocacy of religious minorities in the Middle East won't be telling her story in Washington about terror and persecution under the Islamic State after the State Department denied her visa application to join a delegation to describe the situation in her home country.
Sister Diana Momeka was the only Christian in the delegation and the only member blocked from the trip, leading some of her American supporters to question why she was singled out.
The sister was told Tuesday by the U.S. consulate in Erbil that her application for a nonimmigrant visa had been rejected on the grounds that she was "not able to demonstrate that [her] activities in the United States would be consistent with the classification of the visa," according to her denial letter. Sister Diana planned to speak with other representatives of persecuted minority groups in the region, including Yazidis and Turkmen Shia Muslims, at various venues in Washington for a period of about a week in mid-May.