Iraqi officers find Islamic State members hidden among refugees fleeing Mosul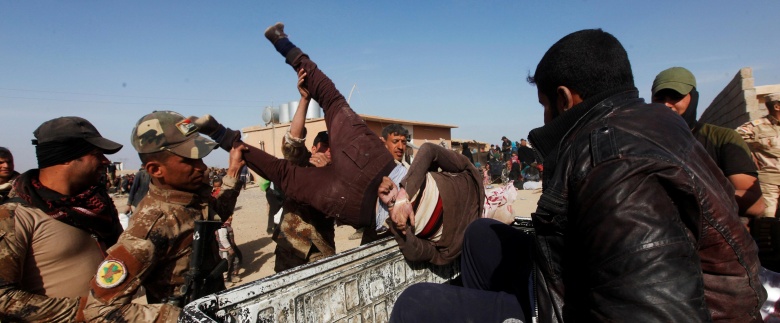 A few hundred men who had scurried across front lines in a refugee exodus from Mosul sat on the ground in neat rows before an Iraqi intelligence officer who scanned the crowd for hidden militants.
The officer pulled a teenager onto a raised platform and asked the group if he belonged to Islamic State (IS). Muffled groans were followed by nods and muttered comments.
The youth was then dragged off to a pickup truck and his arms tied behind his back. He confessed to a three-month membership in IS and spending a week in a training camp, but said he had only been a cook and never carried a weapon.
As growing numbers of residents flee fighting between insurgents and Iraqi military forces seeking to recapture the IS-held western half of Iraq's second largest city, security units have been transporting civilians to government-run camps and weeding out IS infiltrators.
Just over a week into the offensive on the militants' last urban bastion in Iraq, some 14,000 inhabitants have slipped out of the city, trekking through stony desert. Most are women, children and elderly but there are also hundreds of young men who must pass screening by the security forces.