Islamic State militants make new gains after clashes with rebels northern Syria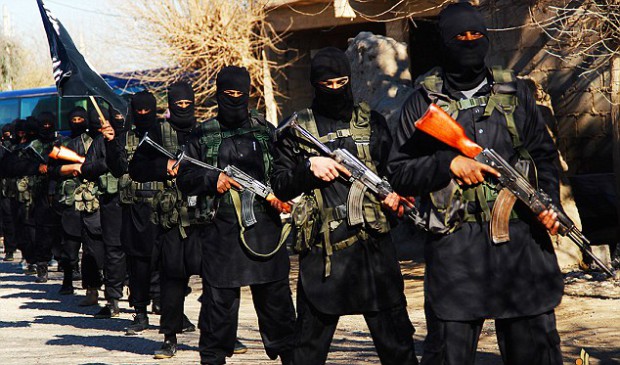 Subsequent to fierce clashes with Syrian rebel groups, militant fighters of the Islamic State (ISIS) were able to seize control of several areas in the northern province of Aleppo, killing a number of rebels during the fighting, local and military sources reported on Wednesday.
Local activists confirmed that ISIS has been attempting to regain the villages and towns that have recently fallen to the rebels.
Speaking to ARA News in Aleppo, rebel spokesman Saleh al-Zein said that ISIS terrorists carried out Wednesday a major offensive on the villages and towns fell to rebel groups during the past few days in Aleppo suburbs.
"The terror group has taken over the towns and villages of Dudyan, Yahmoul, Jarez, Telil al-Hisin and al-Fayrouziya on the Syria-Turkey borderline following rebels' withdrawal due to the ISIS-led intensified rocket fire on their headquarters in the area," al-Zein reported.
The source pointed out that ISIS carried out two car bomb attacks on the entrance of the Dudyan town and in the vicinity of Tel Hussein village, causing the rebels heavy losses in manpower and equipment.
"Backed by Turkish artillery bombardment, rebel groups of the Sham Corps and the 1st regiment Squad and the Sultan Murad Brigade responded to the ISIS-led offensive, targeting the group's strongholds in the areas surrounding the strategic towns of al-Raee, Qasajik, al-Bal and Dudyan with mortars and hell cannons, causing direct injuries among ISIS ranks," al-Zein told ARA News.