Islamic State prime suspect after suicide bombers kill 36 at Istanbul airport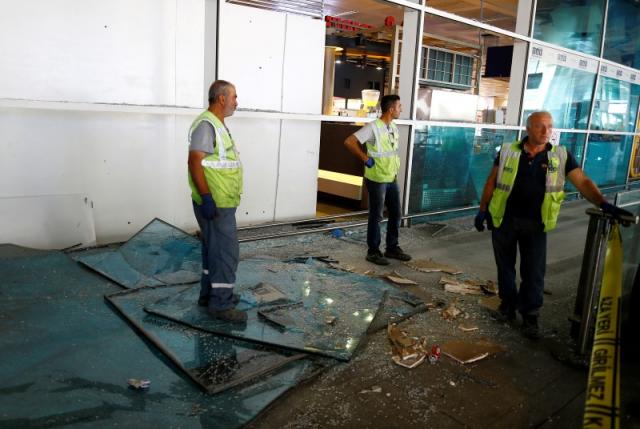 Turkish investigators pored over video footage and witness statements on Wednesday after three suspected Islamic State suicide bombers opened fire and blew themselves up in Istanbul's main airport, killing 36 people and wounding almost 150.
The attack on Europe's third-busiest airport was one of the deadliest in a series of suicide bombings in recent months in Turkey, part of the U.S.-led coalition against Islamic State and struggling to contain spillover from neighboring Syria's war.
President Tayyip Erdogan said the attack should serve as a turning point in the global fight against terrorism, which he said had "no regard for faith or values".
One attacker opened fire in the departures hall with an automatic rifle, sending passengers diving for cover and trying to flee, before all three blew themselves up in or around the arrivals hall a floor below, witnesses and officials said.