Islamist rebels move abducted nuns from captured Syrian town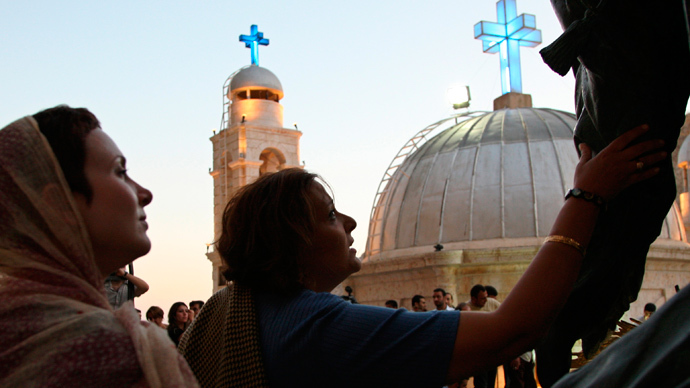 Islamist fighters have captured the ancient quarter of Maaloula, a predominantly Christian town and UNESCO heritage site in Syria, and have abducted 11 nuns and their mother superior from the St. Thecla Convent.
A statement from Febronia Nabhan, a mother superior at another convent, confirmed Tuesday that 12 nuns have been abducted along with three other women from Maaloula and taken to the nearby rebel held town of Yabroud.
Nabhan added that the nun's mother superior, Pelagia Sayaf, had phoned and said they were all safe.
The state news agency said that attackers "committed acts of vandalism in the town's neighborhoods and around the convent, attacking locals and targeting them with sniper fire."
The Syrian Observatory for Human Rights also said Monday that fighters from the al-Qaeda linked Nusra Front had captured the old quarter of Maaloula after several days of fierce fighting.