Israel and Palestinians: Egypt FM urges two-state solution in rare visit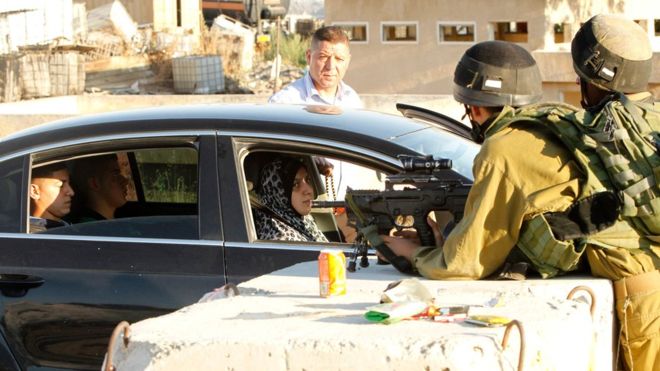 Egypt's foreign minister has paid a rare visit to Israel, offering his country's help to revive peace talks with the Palestinians.
Sameh Shoukry called for a two-state solution, but said conditions for achieving it were deteriorating.
His trip is seen as a sign of strengthened ties between two countries sharing deep concerns over regional unrest.
Israeli PM Benjamin Netanyahu has said he welcomes Egypt's efforts.
The last round of peace talks between Israel and the Palestinians came to an end amid acrimony in April 2014.