Israel Begins Tracking And Texting Those Possibly Exposed To The Coronavirus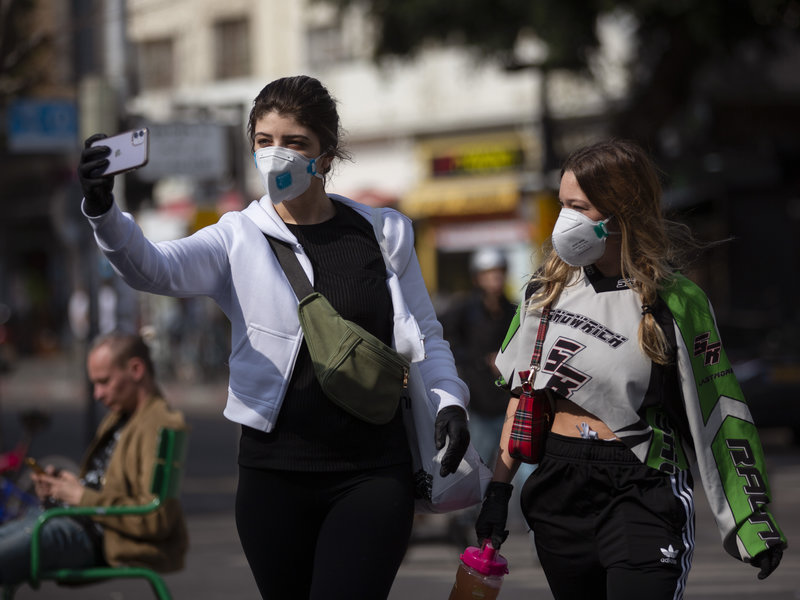 Hundreds of Israelis were startled Wednesday by an unsolicited text message.
"Hello. According to an epidemiological investigation," it began, addressing each recipient by name. "You were near someone sick with the coronavirus. You must immediately isolate at home [14 days] to protect your relatives and the public. … This information will be used only for this purpose and will be erased when no longer needed. Sincerely, public health services."
It's part of a sweeping new program. Prime Minister Benjamin Netanyahu ordered the country's Shin Bet domestic spy agency, usually tasked with monitoring Palestinian and Israeli extremists, to launch the cellphone surveillance. It locates people who could have the virus and messages them.
Meanwhile, late Thursday Israel's Supreme Court stopped the police from using the data to enforce quarantines, which it had started doing. The court also said it could scrap the program unless it goes through parliament or if the country is put on a total lockdown.