Israel-Poland spat: Swastikas drawn on Polish embassy in Tel Aviv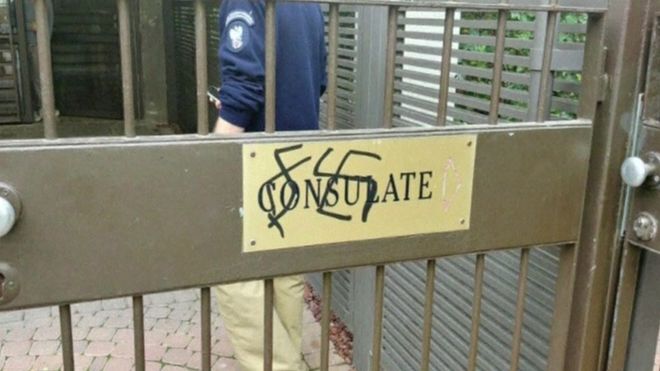 Swastikas have been drawn on the gates of Poland's embassy in Israel, a day after the country's PM said Jews were among perpetrators of the Holocaust.
Police in Tel Aviv launched an inquiry after profanities and the word "murderer" were also discovered.
Polish PM Mateusz Morawiecki's comments have been strongly condemned by Israel.
He has since said through a spokeswoman that he did not intend to blame Jewish victims for "a Nazi German perpetrated genocide".
The fresh dispute comes just weeks after Israel criticised a new Polish law making it illegal to accuse the Polish nation or state of complicity in Nazi crimes.