Israel Raises Alert Level Fearing Islamic Jihad Retaliation for Gaza Tunnel Bombing; Anti-rocket Systems Deployed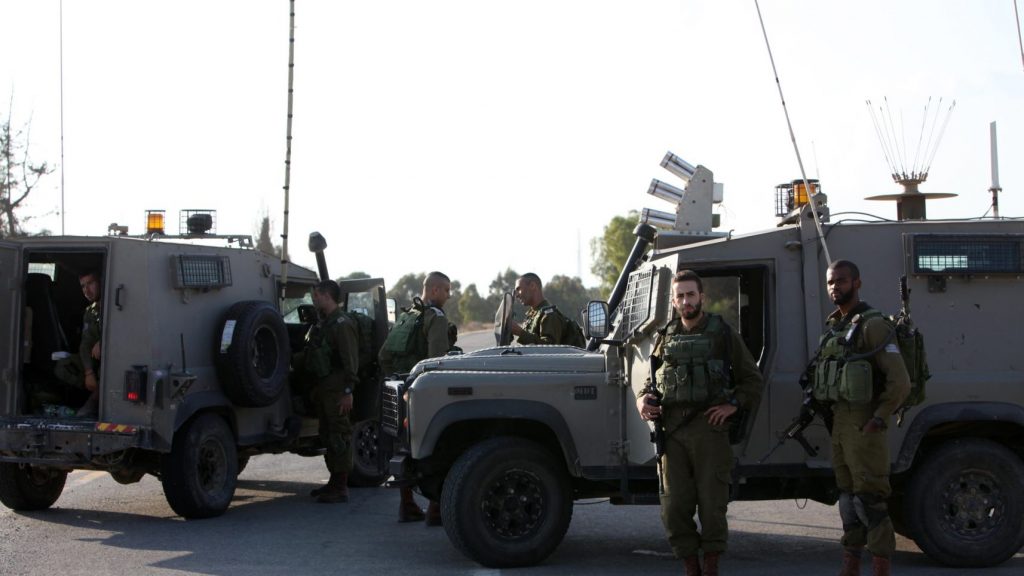 Heightening of nationwide alert follows threats by Gaza-based militant group to avenge killing of 12 of its fighters; comes amid raised tensions in Israel's north after army downs Syrian drone
read more.
The Israeli military raised its alert level on Monday, taking various measures in the wake of new assessments that the Islamic Jihad will attempt a revenge attack. The leadership of the Gaza-based group is threatening revenge over Israel's bombing of a cross-border attack tunnel near Gaza two weeks ago, in which 12 members of Islamic Jihad and Hamas were killed. These measures, which are considered exceptional, included the deployment of anti-rocket Iron Dome batteries in central Israel, but not the calling up of reservists. This is the first time such measures were taken since the 2014 Gaza war ended.
The assessments regarding Islamic Jihad involve a range of possibilities on the Gaza border and further beyond. The organization controls dozens of Grad-type Katyusha rockets with a range of over 40 kilometers, capable of hitting Ashdod and Be'er Sheva, and possibly even longer-range rockets. The group also still has operational capabilities in certain areas of the West Bank, including the Jenin area, but it is unclear whether it could carry out an attack. Islamic Jihad is under pressure both from Israel's security services and the Palestinian Authority's intelligence apparatus.
Israel and Islamic Jihad have exchanged threats over the past few days. The coordinator of government activities in the territories, Gen. Yoav Mordechai, announced in Arabic on Saturday a warning that Islamic Jihad "is playing with fire on the backs of residents of the Gaza Strip, and at the expense of the internal Palestinian reconciliation and the entire region." Mordechai stressed in the video message: "Just to be clear, Israel will respond forcefully and resolutely to any Islamic Jihad reaction whatsoever — not just against Jihad, but also against Hamas." The video concluded, "We advise Islamic Jihad's leadership in Damascus to exercise caution and keep things under control."