Israel strikes Iran-supplied arms depot near Damascus airport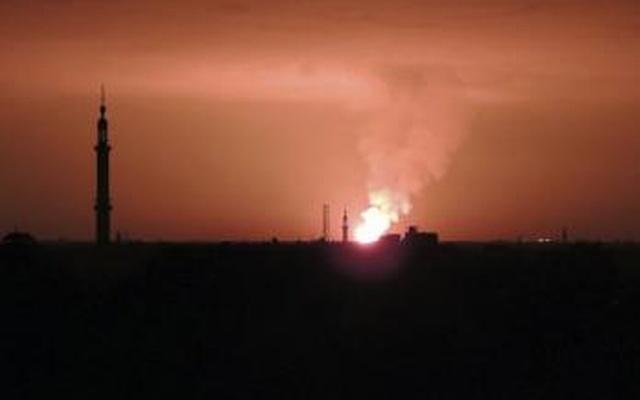 Israel struck an arms supply hub operated by the Lebanese group Hezbollah near Damascus airport on Thursday, Syrian rebel and regional intelligence sources said, targeting weapons sent from Iran via commercial and military cargo planes.
Video carried on Lebanese TV and shared on social media showed the pre-dawn airstrikes caused a fire around the airport east of the Syrian capital, suggesting fuel sources or weapons containing explosives were hit.
Syrian state media said Israeli missiles hit a military position southwest of the airport, but did not mention arms or fuel. It said "Israeli aggression" had caused explosions and some material losses, but did not expand on the damage.
Israel does not usually comment on action it takes in Syria. But Intelligence Minister Israel Katz, speaking to Army Radio from the United States, appeared to confirm involvement.