Israeli elections: Arab parties back Gantz to oust Netanyahu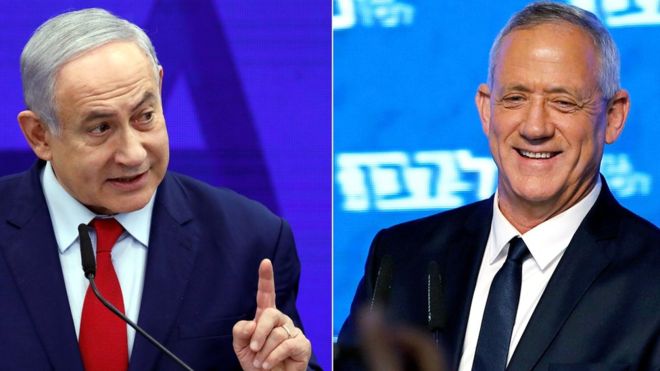 Israeli-Arab lawmakers have recommended that the former army chief Benny Gantz should become prime minister.
Last week's election put the incumbent leader Benjamin Netanyahu neck and neck with Mr Gantz, and the two are now vying to build a governing coalition.
The Joint List, the bloc of Arab parties that came in third, says it wants to oust Mr Netanyahu from power.
This is the first time since 1992 that an Arab political group has issued an endorsement for prime minister.
This was Israel's second general election of the year. After the first, in April, coalition talks fell apart and a snap poll was called.