Israeli man's photos in holy Muslim site cause social media rage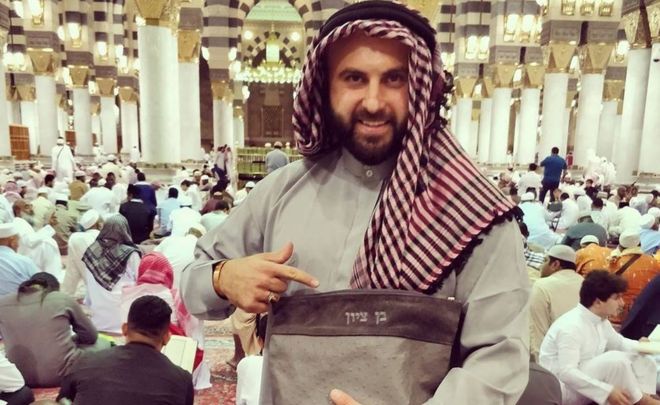 Images of an Israeli citizen inside a mosque in Medina, Saudi Arabia, have caused anger among Arab users on social media.
Russian-born Ben Tzion, 31, has been posting photos of himself visiting Iran, Lebanon, Saudi Arabia and Jordan.
His Facebook page includes photos of him inside Medina Prophet's Mosque, one of Islam's holiest sites.
"People of Saudi Arabia would stand with the Jewish nation side by side," he said in a Facebook post with a photo of him performing the Saudi sword dance in a traditional ankle-length garment known as a "thobe".