Israeli-Palestinian clashes persist as diplomats push for peace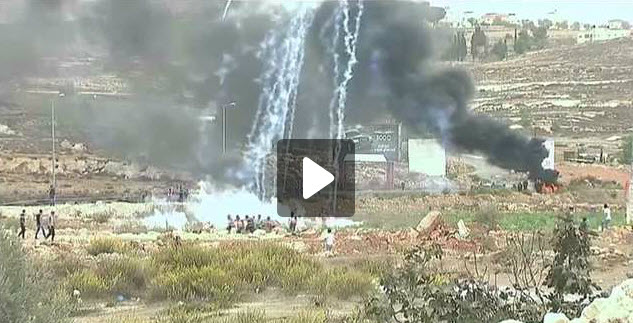 Stone-throwing Palestinians clashed with Israeli soldiers in the Israeli-occupied West Bank and in the Gaza Strip during "Day of Rage" protests on Friday while diplomats tried to end more than three weeks of bloodshed.
U.S. Secretary of State John Kerry said he was cautiously optimistic there was a way to defuse tensions after holding four hours of talks with Israeli Prime Minister Benjamin Netanyahu in Berlin on Thursday.
Israeli authorities also lifted restrictions on Friday that had banned men aged under 40 from using the flashpoint al-Aqsa mosque compound in Jerusalem's walled Old City – a move seen as a bid to ease Muslim anger.