Israelis maintain social distancing while protesting coronavirus measures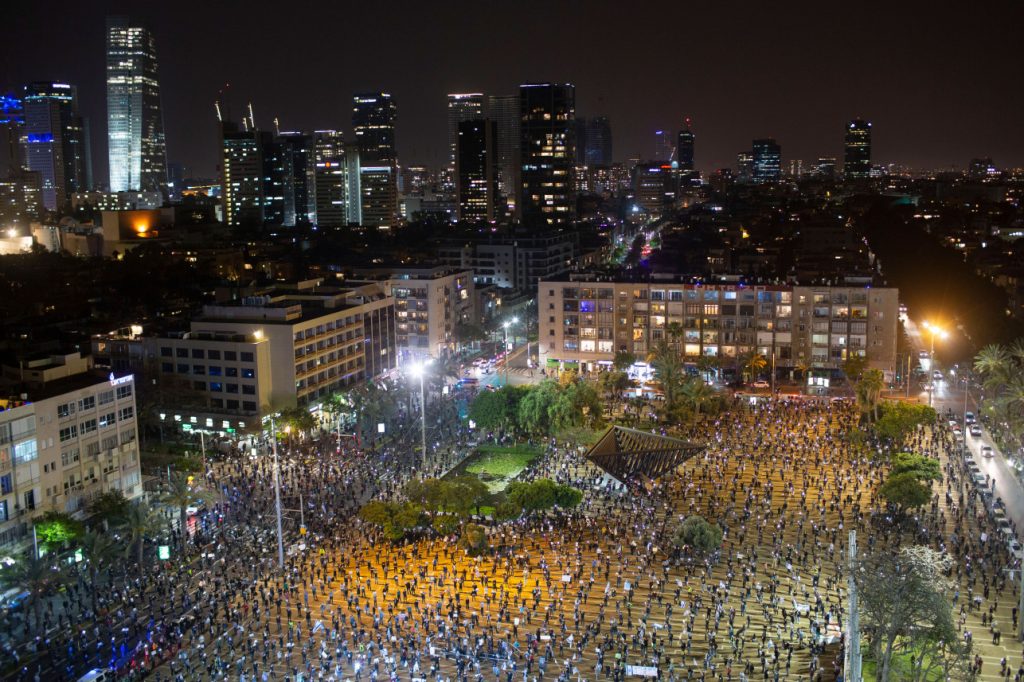 Thousands of Israelis practiced social distancing Sunday while protesting against what they see as anti-democratic measures in the country under the coronavirus-era government of Prime Minister Benjamin Netanyahu.
The demonstrators could be seen holding signs and wearing masks as they stood six feet apart in Tel Aviv's Rabin Square to obey the measures taken during the coronavirus pandemic.
More than 2,000 protesters involved in the "Black Flag" movement rallied against the strict police measures aimed to combat the virus — including phone tracking for civilians — that were implemented by Prime Minister Benjamin Netanyahu, reported Haaretz.
Police required the "Black Flag" organizers to mark spots on the ground for the protesters to stand and maintain physical distance from each other.