Italian plot to create new Nazi party uncovered, police say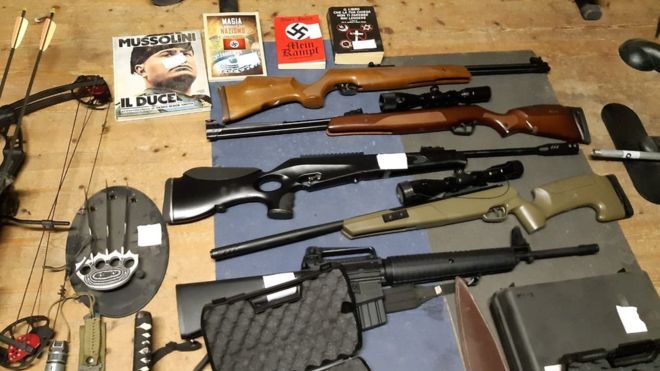 Italian police say they have uncovered a plot to form a new Nazi party and seized weapons including rifles and swords in searches across the country.
Officers raided the homes of 19 suspects. They also found Nazi flags and books on Hitler and Italian fascist leader Benito Mussolini.
The target was the self-styled Italian National Socialist Workers' Party. The number of arrests made is not clear.
Monitors say anti-Semitic attacks and neo-Nazi activity are rising in Italy.