Italian Prime Minister Conte given mandate to form a new left-wing coalition government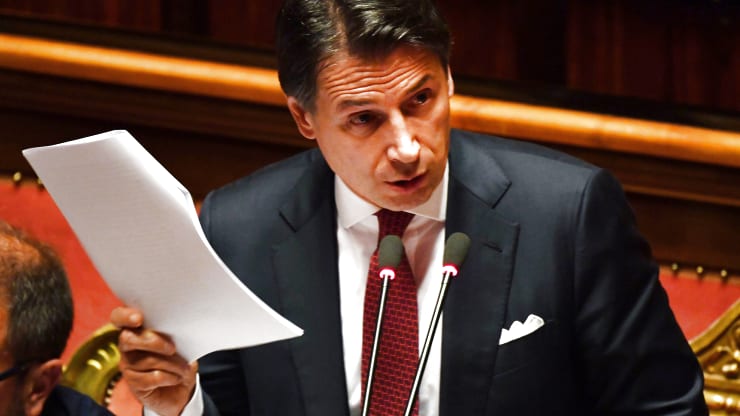 Italian Prime Minister Giuseppe Conte was given a mandate to form a new government Thursday, as the opposition Democratic Party (PD) set aside its differences with the anti-establishment Five Star Movement (M5S) to create a left-leaning coalition.
Conte announced his intention to resign last week after a rocky power-sharing agreement between M5S and the right-wing Lega fractured. But following consultations with Italian President Sergio Mattarella, M5S came to a new arrangement with PD on Wednesday evening. On Thursday morning, Mattarella met with Conte and handed him a fresh mandate to form a government, which Conte accepted, and which will allow him to stay on as Italian leader.
"In the coming days I will return to the president of the republic … and submit my proposals for ministers," he said Thursday, according to Reuters.
Conte had been put under pressure by Matteo Salvini, a former deputy prime minister who leads the Lega party, and called for a snap election earlier this month. Salvini declared the populist coalition government unworkable and called for a no-confidence vote in Conte.