Italy Fears ISIS Invasion From Libya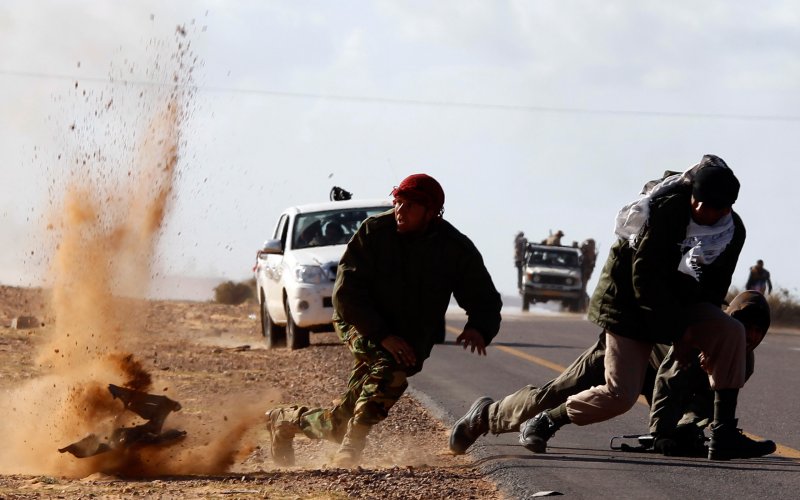 ROME — Last weekend in Italy, as the threat of ISIS in Libya hit home with a new video addressed to "the nation signed with the blood of the cross" and the warning, "we are south of Rome," Italian prime minister Matteo Renzi shuttered up the Italian embassy in Tripoli and raised his fist with the threat of impending military action. Never mind that Italy has only 5,000 troops available that are even close to deployable, according to the defense ministry. Or that the military budget was cut by 40 percent two years ago, which has kept the acquisition of 90 F-35 fighter jets hanging in the balance and left the country combat-challenged to lead any mission—especially one against an enemy like the Islamic State.
In fact, Renzi didn't specify exactly who would wield that military might, and, two days later, when no one volunteered to lead the charge, he backtracked. "It's not the time for a military intervention," Renzi told an Italian television station Monday night and said the United Nations had to lead the way. "Our proposal is to wait for the UN Security Council. The strength of the UN is decidedly superior to that of the radical militias."
Whether the time is right or not, there is no question that there is a palpable tension in Italy over the ISIS threat—Libya is just 109 miles away from the island of Lampedusa and 300 miles from Sicily—made worse by a 64 percent increase in illegal migrant arrivals by sea since last year. In all of 2014, more than 170,000 people arrived from Libya and Turkey, the highest number ever recorded. Last weekend, as the embassy staff made their way to Italy on a mercantile ship, 2,164 migrants left the same Libyan shores en route to Sicily. The week before, more than 300 people were lost in the same seas as their rickety fishing boats capsized before rescuers could save them.