I've never been in favor of Wikileaks' activities, says Ecuador president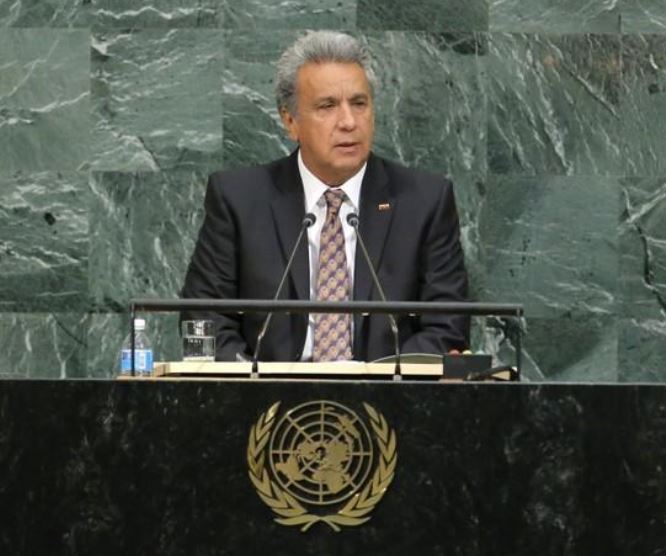 MADRID (Reuters) – Ecuador's president, signaling his government's desire to end the long sojourn of Wikileaks founder Julian Assange in its London embassy, said on Friday he had never supported Assange's leaking activities.
President Lenin Moreno confirmed a July 15 report in London's Sunday Times that Ecuador and Britain were in talks to try to end Assange's stay at the embassy where he successfully sought asylum in 2012.
Moreno said any eviction of Assange from the embassy had to be carried out correctly and through dialogue, but he displayed no sympathy for Assange's political agenda as a leaker of confidential documents.
"I have never been in favor of Mr Assange's activity," Moreno said at an event in Madrid.