Japan's military seeks record spending to reinforce N.Korea missile defenses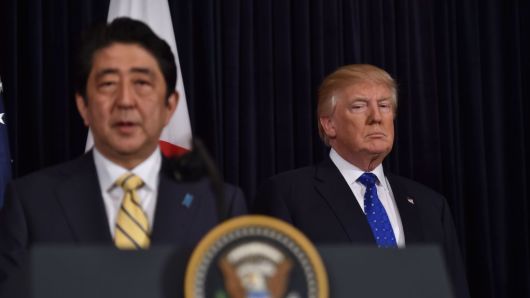 Japan's military wants record spending next year to help pay for major upgrades to defenses designed to shoot down North Korean ballistic missiles that Tokyo sees as a continued threat despite Pyongyang's promise to abandon nuclear weapons.
The Ministry of Defence budget proposal released on Friday calls for defense spending to rise 2.1 percent to 5.3 trillion yen ($48 billion) for the year starting April 1.
If approved, it will be the seventh straight annual increase as Prime Minister Shinzo Abe reinforces Japan's military to respond to any North Korea missile strike and counter China's growing air and sea power in the waters around Japan.
The proposed defense budget still has to face scrutiny by Ministry of Finance officials who may seek to curtail any rise in military outlays to secure funds for Japan's burgeoning health and welfare spending.