Julian Assange 'Assassination' Claimed After Foiled Ecuadorian Embassy Break-in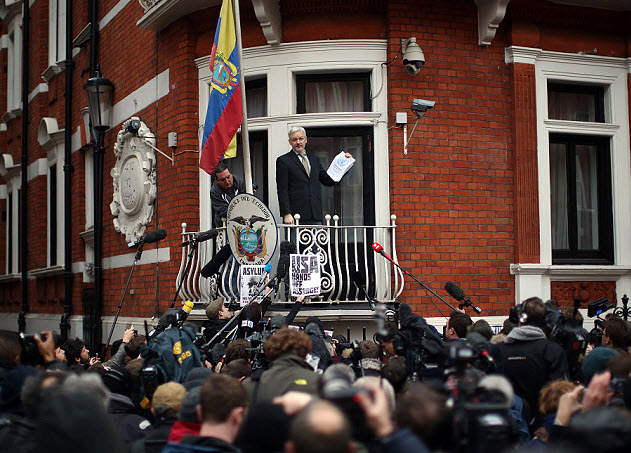 Speculation over an attempt on the life of Wikileaks founder and political refugee Julian Assange is rife today after a man was detected scaling the wall of the Ecuadorian Embassy in London, where Mr. Assange has been living for the past four years.
In a statement released by their Twitter account, the Wikileaks organisation reported a "Male intruder" had been caught climbing a wall and window of the embassy at 02:47 Monday morning. The organisation, which gained global fame by publishing caches of leaked government documents online, said the intruder then "fled after being caught by security".
Although neither the Ecuadorian government nor Wikileaks have made any further comment on the attempted break-in, speculation has been rife on social media over the intended target of the climber. Given that high-profile transparency activist Julian Assange lives in the embassy many have speculated the attempted break-in may have been a planned assassination.
Given the prowler was able to escape after detection, some even expressed concern the climber may have even been a paid hitman, rather than an amateur lone-wolf. Twitter user 'Weseeu' said as much when he speculated whether it was a "professional", remarking: "Gotta be pretty slick to slip away".