Kavanaugh's path to confirmation begins to solidify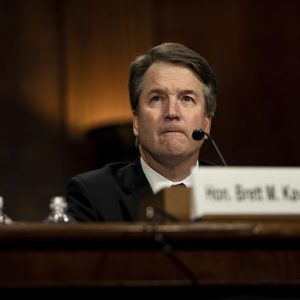 Supreme Court nominee Brett Kavanaugh's path to confirmation appeared to solidify on Thursday after two key Republican senators praised an FBI report and said it did not find evidence corroborating the sexual assault allegations against him.
Sen. Jeff Flake (Ariz.) on Thursday said senators had seen "no new credible corroboration, no new corroboration at all."
A second pivotal undecided GOP vote, Sen. Susan Collins (Maine), said the report appeared to be "very thorough."
Collins returned to the secured room containing the FBI documents about noon. An aide estimated she would be in there for at least an hour.