Kosovo President Thaci faces war crimes indictment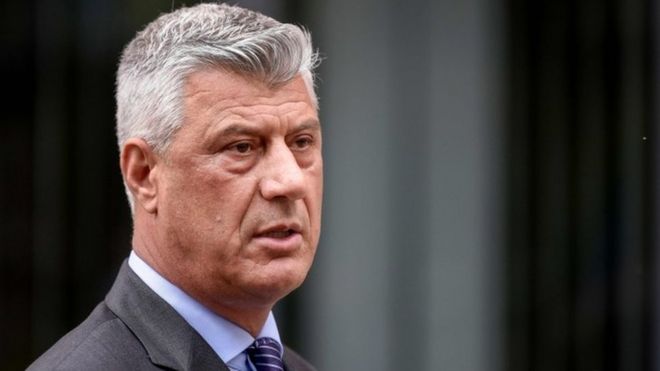 Kosovo President Hashim Thaci has been accused of war crimes by a special international prosecutor in The Hague.
Mr Thaci and others "are criminally responsible for nearly 100 murders", torture and enforced disappearances, the prosecutor said.
The accusations – covering Kosovo's independence war against Serbia – are being assessed by a judge at the Kosovo Specialist Chambers who will decide if the case goes to trial.
Mr Thaci has denied any wrongdoing.