London attacker Khalid Masood was a 52-year-old criminal with militant links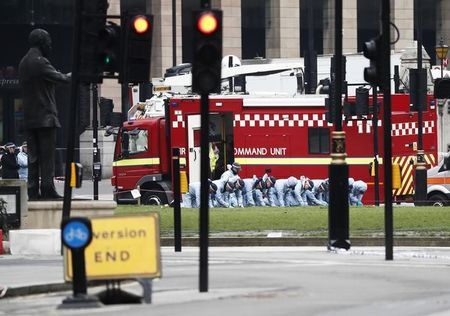 Before he killed at least four people in Britain's deadliest attack since the 2005 London bombings, Khalid Masood was considered by intelligence officers to be a criminal who posed little serious threat.
A British-born Muslim convert, Masood had shown up on the periphery of previous terrorism investigations that brought him to the attention of Britain's MI5 spy agency.
But the 52-year-old was not under investigation when he sped across Westminster Bridge on Wednesday, plowing down pedestrians with a hired car before running into the parliamentary grounds and fatally stabbing an unarmed policeman.
He was shot dead by police.