Manus Island: Australia confirms removal of asylum seekers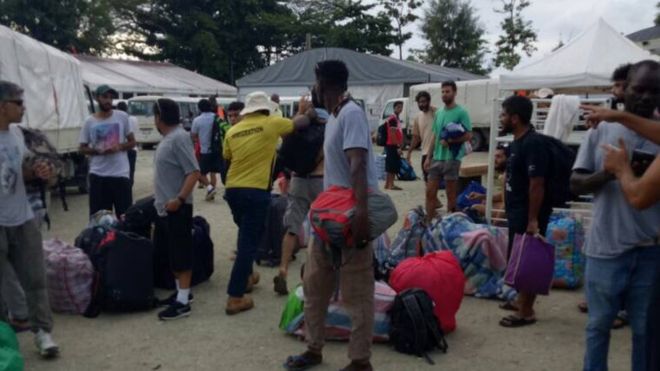 Asylum seekers who refused to leave a former Australian-run detention centre in Papua New Guinea (PNG) have been moved to new housing after a three-week stand-off, Canberra has confirmed.
The group had resisted leaving the Manus Island camp after it shut on 31 October, fearing attacks by locals.
Buses carrying about 300 asylum seekers left the centre on Friday after police entered the facility for a second day.
The former detainees claimed some men were struck with batons by PNG police.