Mecca stampede: At least 717 killed and hundreds injured in crush during hajj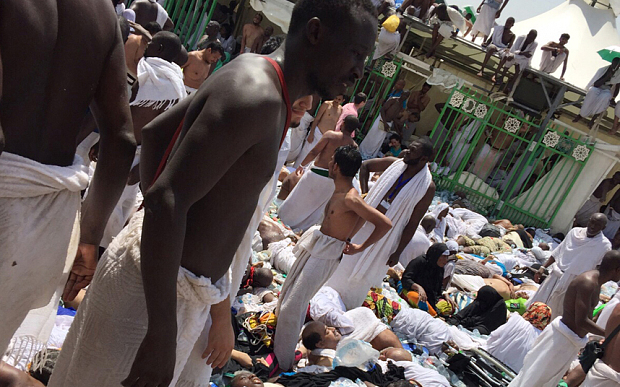 Saudi Arabia's safety record for religious pilgrimages was under scrutiny on Thursday after 717 people died in the worst disaster to strike the annual hajj pilgrimage in Mecca in 25 years.
At least 863 others were injured in the crush at Mina, a few miles east of Mecca, caused by two large groups of pilgrims arriving together at a crossroads on their way to performing the "stoning the devil" ritual at Jamarat, Saudi civil defence said.
Witnesses spoke of horrific scenes, with scores of bodies, many dressed in simple white pilgrim robes, lying on a sunbaked street. The stampede happened at street 204, one of the two main arteries leading through the camp at Mina to Jamarat.