Merkel signals readiness for new election after coalition talks collapse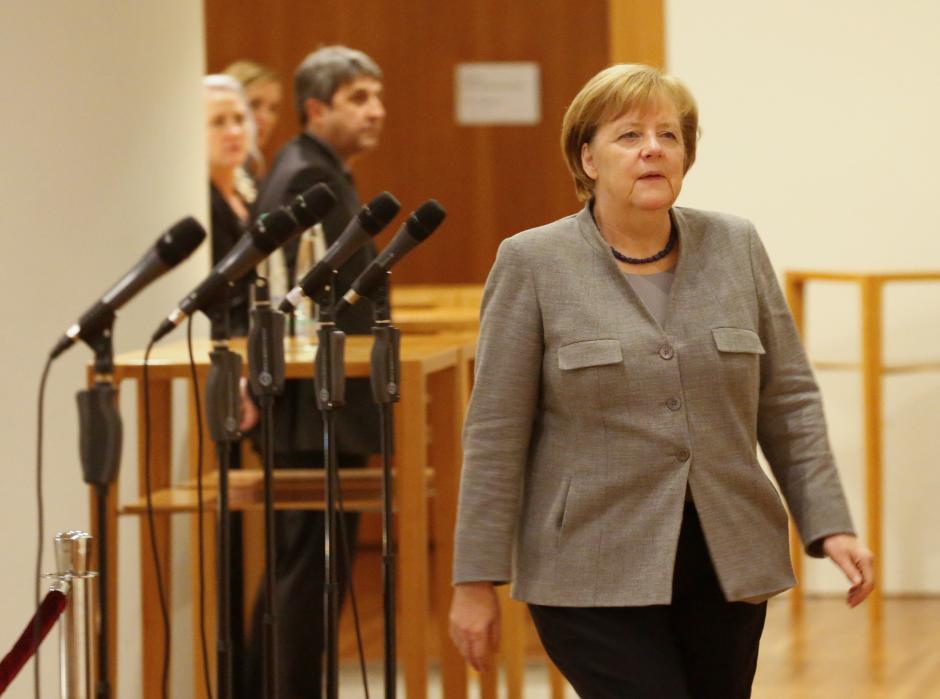 BERLIN (Reuters) – Chancellor Angela Merkel said she would prefer a new election to ruling with a minority after talks on forming a three-way coalition failed overnight, but Germany's president told parties they owed it to voters to try to form a government.
The major obstacle to a three-way deal was immigration, according to Merkel, who was forced into negotiations after bleeding support in the Sept. 24 election to the far right in a backlash at her 2015 decision to let in over 1 million migrants.
The failure of exploratory coalition talks involving her conservative bloc, the liberal pro-business Free Democrats (FDP) and environmentalist Greens raises the prospect of a new election and casts doubt about her future after 12 years in power.
Merkel, 63, said she was sceptical about ruling in a minority government, telling ARD television: "My point of view is that new elections would be the better path." Her plans did not include being chancellor in a minority government, she said after meeting President Frank-Walter Steinmeier.