Merkel to run for fourth term in 2017: Der Spiegel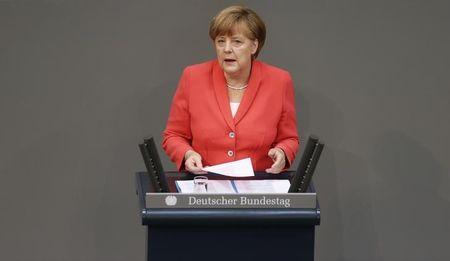 BERLIN (Reuters) – Chancellor Angela Merkel, who has governed Germany since 2005, has decided to run for a fourth term and has started planning her 2017 re-election campaign, Der Spiegel news magazine said on Saturday in an unsourced report.
Peter Tauber, secretary general of Merkel's Christian Democrat (CDU) party and effectively its campaign manager, declined to comment directly when asked by Reuters about the report.
"It's the summer silly season – haven't you noticed?" Tauber replied on Twitter when asked about the report.