Merkel's party places 3rd in German election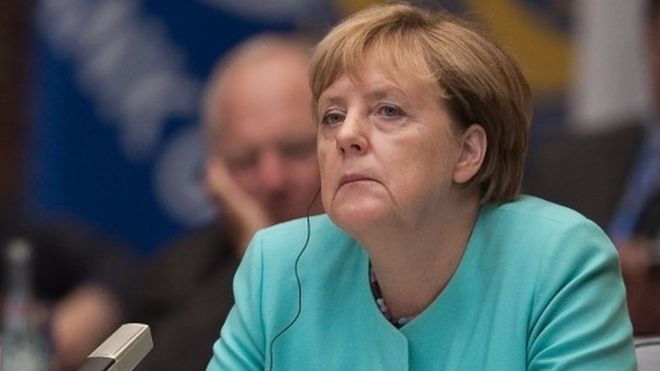 Angela Merkel's ruling CDU party has been beaten into third place by an anti-immigrant and anti-Islam party in elections in a north-eastern German state.
The Alternative fuer Deutschland (AfD) party took just under 21% of the vote behind the centre-left SPD's 30%.
The German chancellor's CDU was backed by only 19% of voters, its worst ever result in the state.
The vote was seen as a key test before German parliamentary elections in 2017.
Before the vote in Mecklenburg-West Pomerania, in the former East Germany, all of Germany's other parties ruled out forming a governing coalition with the AfD. But the party, formed only three years ago, is already represented in nine of Germany's 16 state parliaments.