Mexico asks U.N. for help with migrant caravan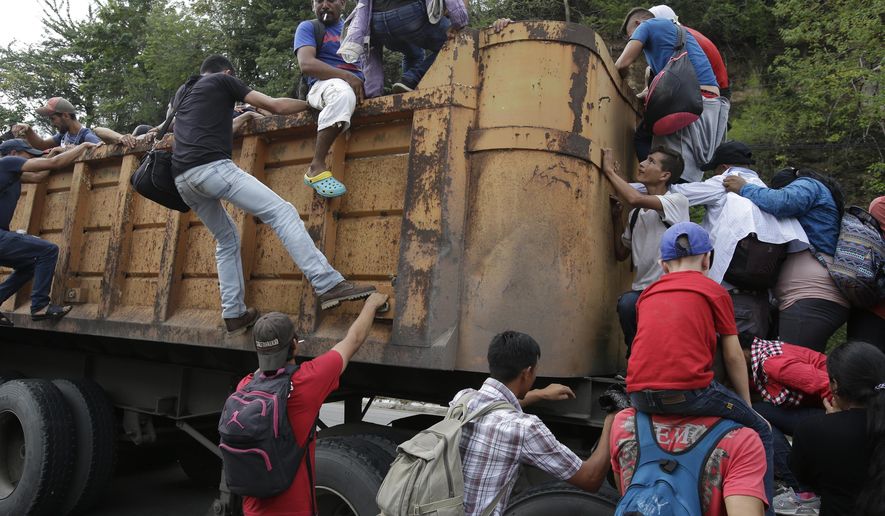 Mexico has asked the United Nations for assistance with the migrant caravan knocking on its border, saying international officials must help figure out who deserves asylum and who should be deported or refused entry.
Hundreds of Mexican police faced off Thursday across the Mexico-Guatemala border against the vanguard of the caravan, which has grown to some 4,000 people, mostly from Honduras. Some migrants reportedly made it to shelters in Mexico.
Mexican officials were desperately trying to block the migrants after President Trump threatened Thursday to cancel his proposed U.S.-Mexico-Canada trade deal as punishment for Mexico's failure to patrol its southern border.
He said another option would be to deploy the U.S. military.