Mexico's leftist Lopez Obrador wins largest landslide in country's recent history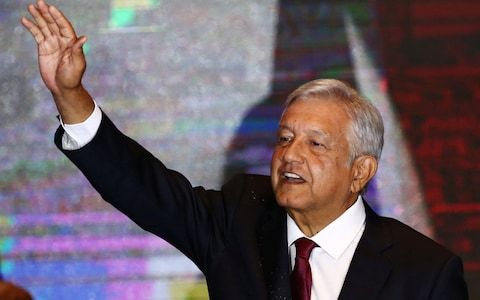 Veteran Leftist Andres Manuel Lopez Obrador has been elected president of Mexico, winning the largest landslide in his country's recent history in a remarkable routing of what he terms "the mafia of power".
Promising to combat corruption and drive down record crime rates, Mr Lopez Obrador captured 53 per cent of the vote, according to preliminary results – a historic victory for the party he created.
Voters decided in their millions to turn their backs on the two parties which have ruled Mexico for almost 100 years, and finally give him a chance – sending his supporters into a frenzy.
Donald Trump, the US president, was quick to congratulate the 64-year-old, who has charted a careful course of not antagonising his northern neighbour, but vowing to put Mexico first.