Migrant crisis: Greece to start returns to Turkey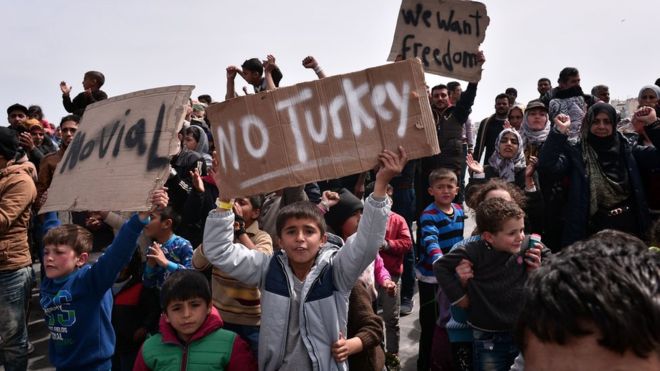 Greece is to start returning migrants to Turkey under an EU deal, despite fears over a lack of preparations and criticism from campaigners.
The agreement is aimed at easing the uncontrolled movement of people into Western Europe, many of whom take the dangerous sea route across the Aegean.
The operation is due to begin on Monday on the Greek island of Lesbos.
Turkish officials said they expected to receive around 500 people. They are due to be hosted in Dikili, western Turkey.