MUSLIM REFUGEES CHANT "ALLAHU AKBAR," "F**K YOU," ATTACK CITIZENS, THROW FECES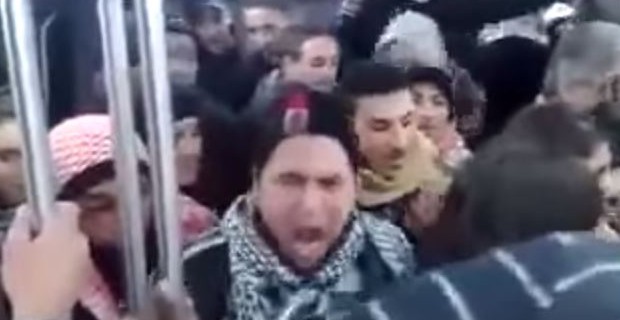 Muslim "refugees" in Budapest chanted "Allahu Akbar" and "f**k you" while others in Italy attacked an old lady and threw feces at bystanders as Germany announced that it would be prepared to take 500,000 asylum seekers every year.
Although mainstream media coverage of the migrant crisis has focused on happy families and children, footage not broadcast by TV networks shows a different side to some of those crossing into Europe.
A video shot just outside Budapest's Keleti railway station shows Muslim migrants chanting "Allahu Akbar" and "f**k you" as they engage in running battles with police.