N Korea says it successfully tests long-range rocket engine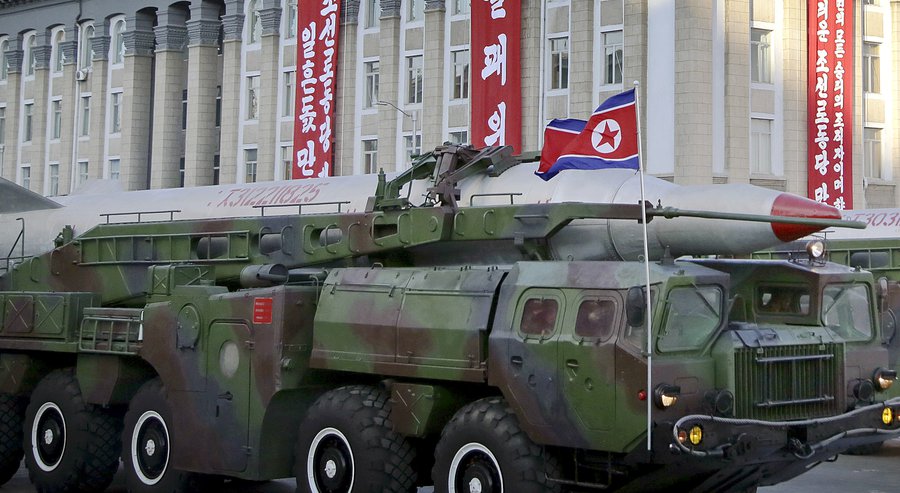 SEOUL, South Korea – North Korea said Saturday it has successfully tested a new intercontinental ballistic rocket engine that will give it the ability to stage nuclear strikes on the United States.
The engine's ground test, if true, would be a big step forward for the North's nuclear weapons program, which saw its fourth atomic test earlier this year. But the North may still need a good deal of work before it can hit the U.S. mainland with nuclear missiles. South Korean officials say North Korea doesn't yet have a reliable intercontinental ballistic missile, let alone the ability to arm it with a nuclear warhead.
The test, announced by the North's official Korean Central News Agency, is only the latest in a string of what Washington and its allies consider North Korean provocations, including last month's launch of a medium-range ballistic missile that violated U.N. Security Council resolutions that prohibit any ballistic activities by North Korea. It was the North's first medium-range missile launch since early 2014.
The North has also threatened pre-emptive nuclear strikes against Washington and Seoul and fired short-range missiles and artillery into the sea in an apparent response to ongoing U.S.-South Korean military drills and tough U.N. sanctions imposed over the recent nuclear test and a long-range rocket launch earlier this year.