NATO faces new Mideast crisis after downing of Russian jet by Turkey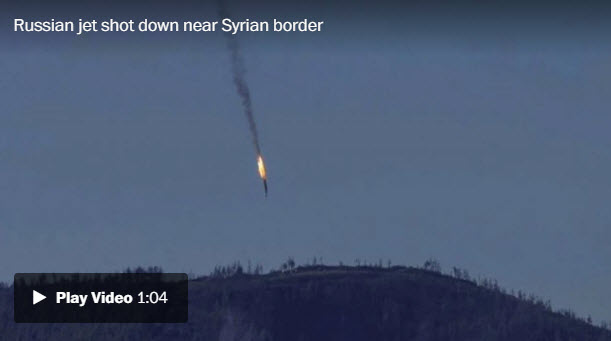 NATO faced being thrust into a new Middle Eastern crisis on Tuesday after warplanes from member state Turkey shot down a Russian jet that Turkish officials said had violated their country's airspace on the border with Syria.
The incident marked a serious escalation that is likely to further strain relations between Russia and the NATO alliance.
Russian officials confirmed that a Russian Su-24 attack aircraft was shot down Tuesday morning but insisted it had not violated Turkey's airspace.