NATO to send troops to deter Russia, Putin orders snap checks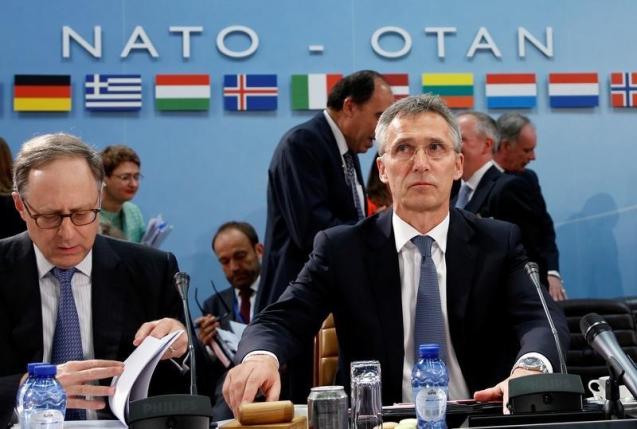 Britain, Germany and the United States advanced plans on Tuesday to spearhead a new NATO force on Russia's border from next year, and Russian President Vladimir Putin ordered snap checks on combat readiness across his armed forces.
Weeks before a critical NATO summit in Warsaw, three of NATO's biggest military powers said they would each command a battalion across the eastern flank to help deter any show of force such as that deployed by Moscow in Crimea in 2014.
"Britain will lead one of the battalions," British Defense Secretary Michael Fallon said at a meeting of NATO defense ministers, adding London will send up to 700 troops to the Baltics and Poland.
"That should send a very strong signal of our determination to defend the Baltic states and Poland in the face of continued Russian aggression," he said.