NATO: World At Greatest Risk In A Generation Now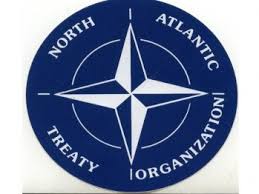 The world is more dangerous today than it has been in a generation, the head of Nato has said, days before the mobilisation of an estimated 100,000 Russian troops on the EU's eastern borders, and as a nuclear crisis grows on the Korean peninsula.
Jens Stoltenberg, secretary general of the military alliance, said the sheer number of converging threats was making the world increasingly perilous.
Asked in a Guardian interview whether he had known a more dangerous time in his 30-year career, Stoltenberg said: "It is more unpredictable, and it's more difficult because we have so many challenges at the same time.
"We have proliferation of weapons of mass destruction in North Korea, we have terrorists, instability, and we have a more assertive Russia," Stoltenberg said during a break from visiting British troops stationed in Estonia. "It is a more dangerous world."