Netanyahu seeks to rally Israelis around him in anti-Obama assault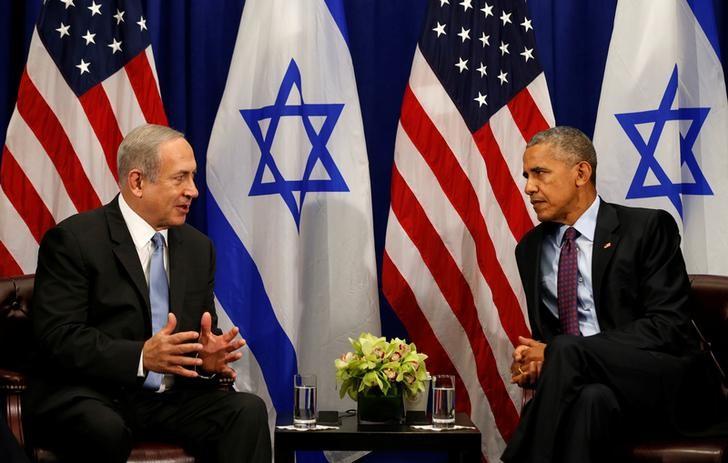 Benjamin Netanyahu has been unrelenting in his criticism of the Obama administration over what he condemned as its "shameful" decision not to veto a U.N. Security Council resolution calling for a halt to Israeli settlement-building.
But with the clock ticking down on Barack Obama's presidency, a possibly more amenable Republican Donald Trump due to succeed him on Jan. 20 and a $38 billion U.S. military aid package to Israel a done deal, it's all a calculated risk for the four-term, right-wing Israeli prime minister.
Netanyahu, after what critics are calling a stinging defeat on the international stage, is already maneuvering to mine deep-seated feelings among many Israelis that their country and its policies toward the Palestinians are overly criticized in a world where deadlier conflicts rage.
He has tried to rally Israelis around him by portraying the anti-settlement resolution as a challenge to Israel's claimed sovereignty over all of Jerusalem.
That was hammered home with an unscheduled Hanukkah holiday visit to the Western Wall, one of Judaism's holiest sites, which is located in Jerusalem's Old City in the eastern sector captured along with the West Bank in a 1967 war.