NKOREA FIRES BALLISTIC MISSILES INTO SEA NEAR JAPAN…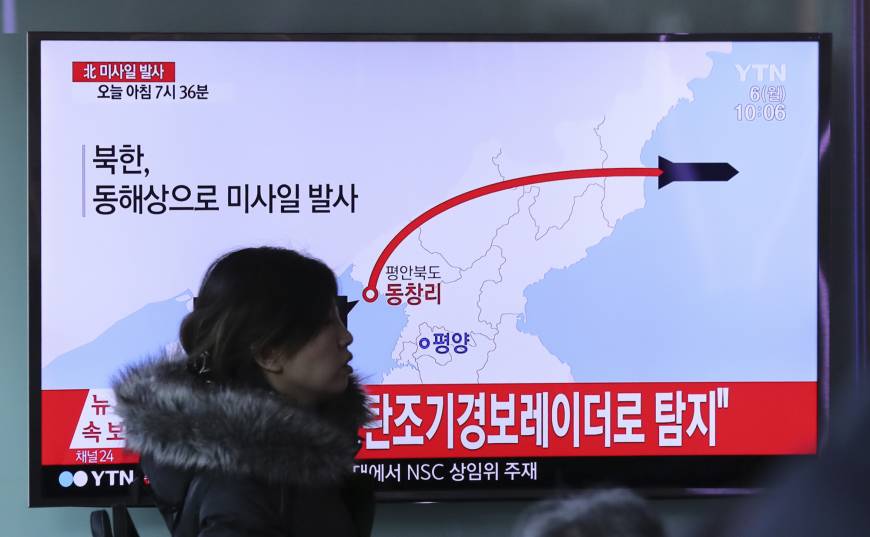 SEOUL/TOKYO – North Korea demonstrated its growing military capabilities with the launch of four ballistic missiles Monday, three of which fell into the Sea of Japan, in what Prime Minister Shinzo Abe characterized as "a new level of threat."
Officials said the North fired the barrage at around 7:34 a.m. Japan time from near North Korea's Donchang-ri long-range missile site.
The Defense Ministry said they flew about 1,000 km and reached a height of about 260 km, with three of the missiles falling within Japan's exclusive economic zone, 300 km to 350 km west of the Oga Peninsula in Akita Prefecture. The fourth missile fell near the EEZ, which extends 200 nautical miles (370 km) from Japan's coastline.
During Monday's Upper House Budget Committee session, Abe condemned the provocation as "utterly intolerable" and noted the North's accelerating technological advancements.