No-deal Brexit will be stopped, former finance minister Hammond says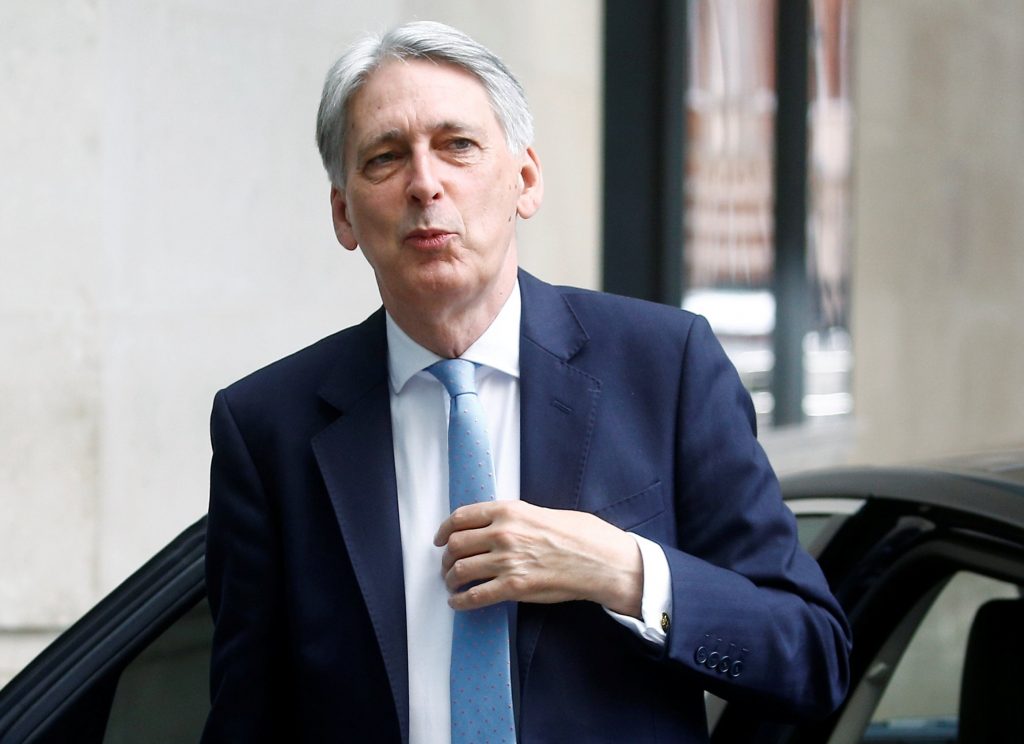 LONDON – Parliament will block a no-deal Brexit if unelected people behind Prime Minister Boris Johnson try to wrench Britain out of the European Union on Oct. 31 without agreement, former finance minister Philip Hammond said on Wednesday.
The United Kingdom is heading towards a constitutional crisis at home and a showdown with the EU as Johnson has vowed to leave the bloc in 78 days time without a deal unless it agrees to renegotiate a Brexit divorce.
After more than three years of Brexit dominating EU affairs, the bloc has repeatedly refused to reopen the Withdrawal Agreement which includes an Irish border insurance policy that Johnson's predecessor, Theresa May, agreed in November.
Hammond, who served as May's finance minister for three years, said unelected people in Johnson's Downing Street office were setting London on an "inevitable" course towards a no-deal Brexit by demanding the backstop be dropped.